About
At Atelier Angheluta we love jewellery and we love sculpture, so naturally we combined our two biggest passions. Our wearable sculptures are for individuals who seek originality, style and design. Individuals who want more from their accessories, who value details, quality and look for something that tells a story. That element, of identifying with the narrative of our pieces is what makes our jewellery such a unique and personal experience, and it is at the core of everything we do.
At Atelier Angheluta we constantly strive to innovate and challenge what jewellery is and can be. Rooted in classical artisan skills and merged with modern design aesthetics, our work breaks the boundaries of traditional jewellery which gives our pieces their distinctive look.
Atelier Anghelututa was founded in Copenhagen, Denmark in 2015 by Anton Angheluta. The Atelier was created as a place to create and evolve as an artist. Anton has worked as a sculptor and with precious metals, in different fields, since the age of 18. He has always leaned towards jewellery and has since 2010 focused almost exclusively on creating jewellery. His work in the business has led him to work with many different jewellers and brands. Brands like, Shamballa Jewels, SMITH/GREY London, Hearts and Arrows and Per Borup Design to name a few.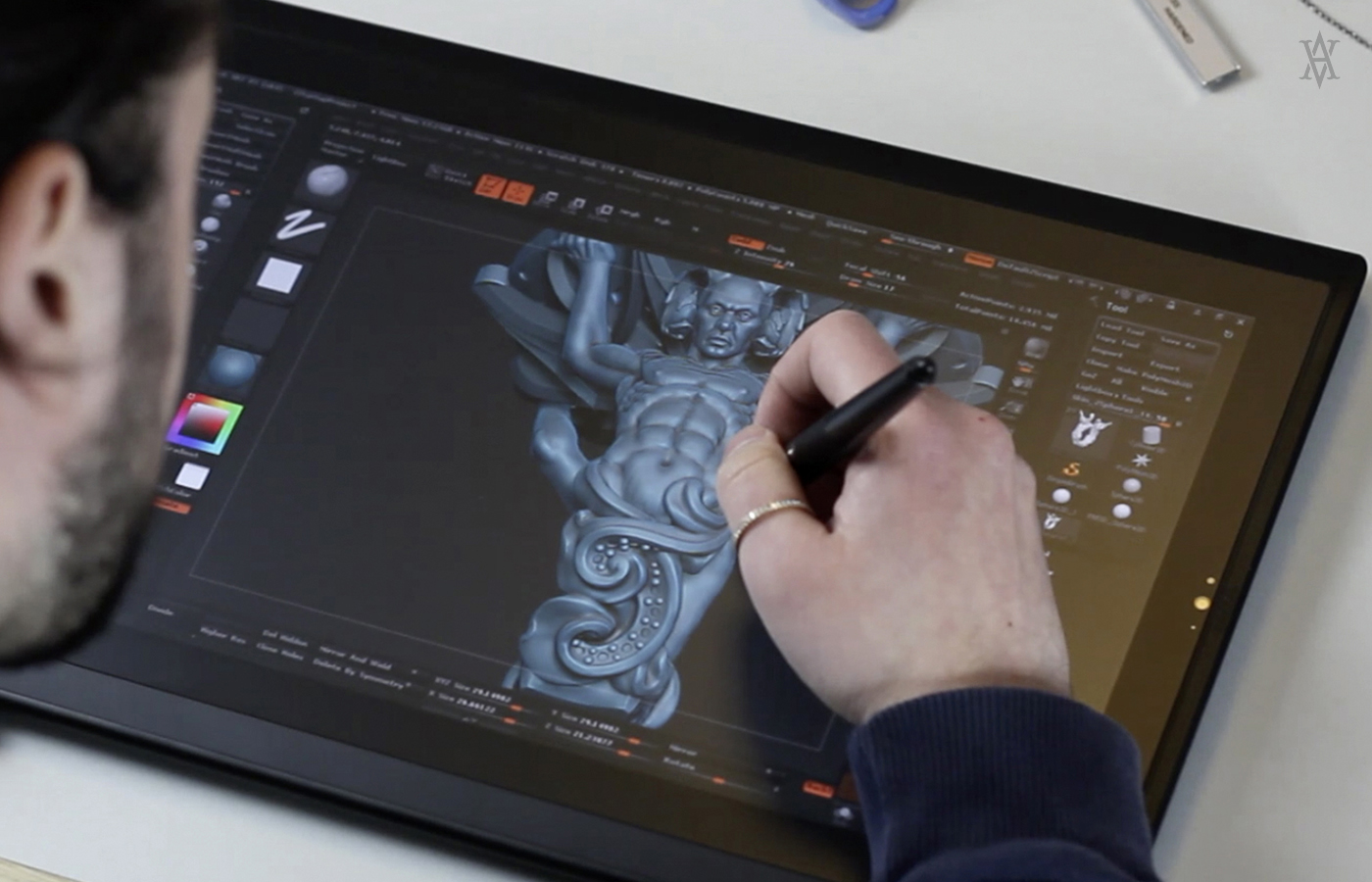 Different brands, differnet challenges...
The experience of working with lot of different brands, an impressive skill set and a particular take on jewellery. These are the things that allow Anton to create his own unique brand of jewellery. Jewellery that commands attention. Jewellery that is personal and inspirational. Jewellery that has a soul.
Software and hardware used at Atelier Angheluta:
+ custom workflow and tools for jewellery and product design assignments.